There's a whole range of jewellery at Pirate Treasures London - the Gallery shows a selection of styles from all the collections - Vintage & Cool, Steampunk and Pirate Jewellery. The Shop contains hundreds of designs all ready to ship, but if you have an idea of something you would like me to custom make for you then send a message via the Contact form (link at the bottom of the page) and I'll get back to you very soon!
The Guitar String collection, which can be found in the Vintage & Cool section, contains bracelets and necklaces which I have made from used guitar and bass strings, repurposing and saving them from being thrown away. Some of the bracelets have an optional music note charm and others have been wound with tiny beads interspersed between the strings. As they have been made from real guitar strings, some are thicker than others and are ideal for stacking.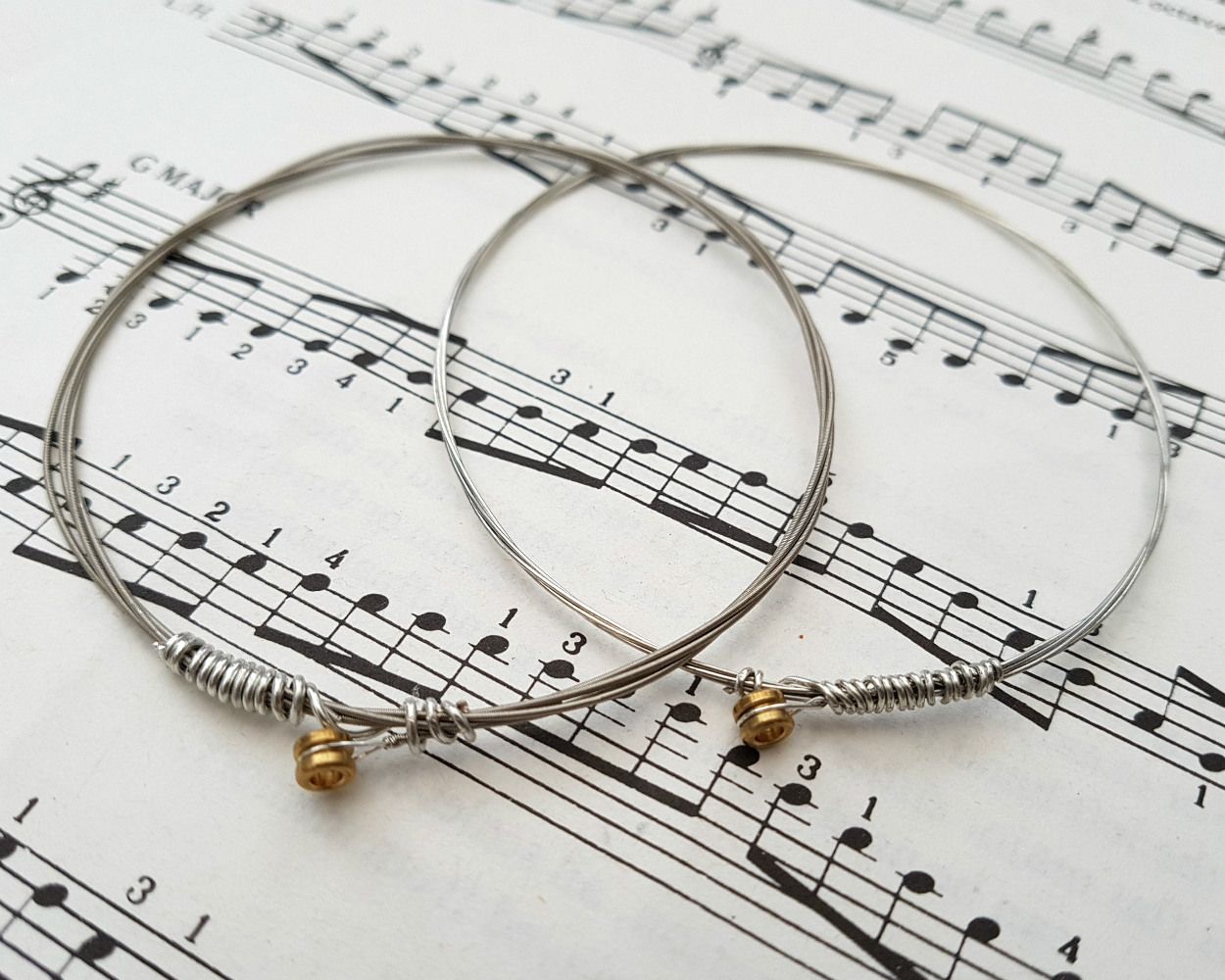 Vintage Statement Jewellery
Some of the necklaces and bracelets in the Vintage section are made from a mix of old and new charms and assorted trinkets. This one, for example, arranged on two layers of chunky chain, had a vintage watch as a focal piece, and included an old thimble, a glass corked bottle with, vintage heart shaped locket, old buttons, a vintage pen nib, and a whole array of charms in antique silver, brass, gold plate and copper. Each one of these I make has a unique selection of charms, so no two will be exactly the same.